Staff Picks
Looking for some book recommendations? Here are some of our current favorites.
- Cindy -
Jesus of Nazareth
From the Baptism in the Jordan to the Transfiguration

by Joseph Ratzinger, Pope Benedict XVI

Retail Price: $19.95
Crux price - $16.00

ISBN: 9781586171988
Softcover
Cindy says:
"This book faithfully searches the Gospels to tell us about the true identity of Jesus of Nazareth. The reader is brought face-to-face with Jesus, the Son of God, his message and his mission. Although I initially read the book for pleasure, I now want to read it again in conjunction with a study of the Gospels as part of a study group (a study guide has been written for individual or group study)."

- Heather W. -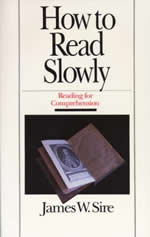 How to Read Slowly
Reading for Comprehension

by James W. Sire

Retail Price: $17.99
Crux price - $12.60

ISBN: 978087788357R
Softcover
Heather says:
"James Sire provides some good advice on reading a variety of genres carefully. This book on reading well is helpful for anyone looking to improve their reading for pleasure or for study.."

- Pam -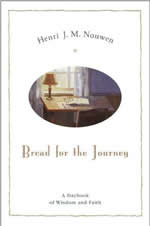 Bread for the Journey
A Daybook of Wisdom and Faith

by Henri Nouwen
Retail - $17.99
Crux price - $14.40

ISBN: 9780060663599
Softcover
Pam says:
"This devotional has a short, heart filled, thought provoking writing for each day of the year. Reading and reflecting on Nouwen's writings in this book is an excellent way to start or finish one's day. A must read for all Henri Nouwen fans!"
- Andrew -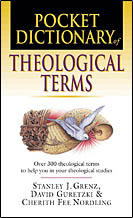 Pocket Dictionary of Theological Terms
Over 300 terms clearly & concisely defined

by tanley J. Grenz, David Guretzki and Cherith Fee Nordling
Retail - $8.50
Crux price - $6.80

ISBN: 9780830814497
Softcover
Andrew says:
"A handy and portable guide for those times when you're walking the street and realize you've forgotten the definition of perichoresis or what the latin phrase for "image of God" is (similitudo Dei). It is also good for useful activities such as, sermon prep, or essay writing, when you can't carry your whole library with you."